Login to get started
Step 1: When logged into your ContentGenie dashboard. Click on Pro Tools.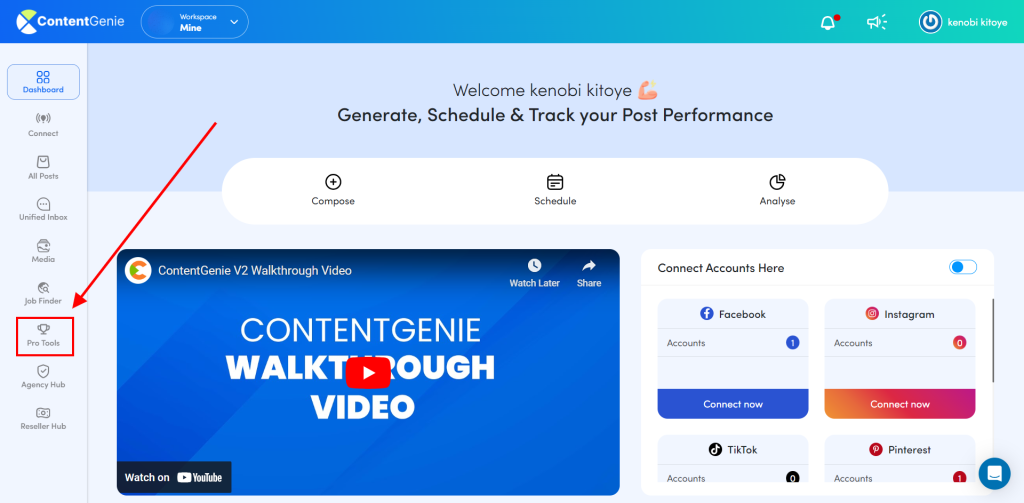 Step 2: Click on Email Writer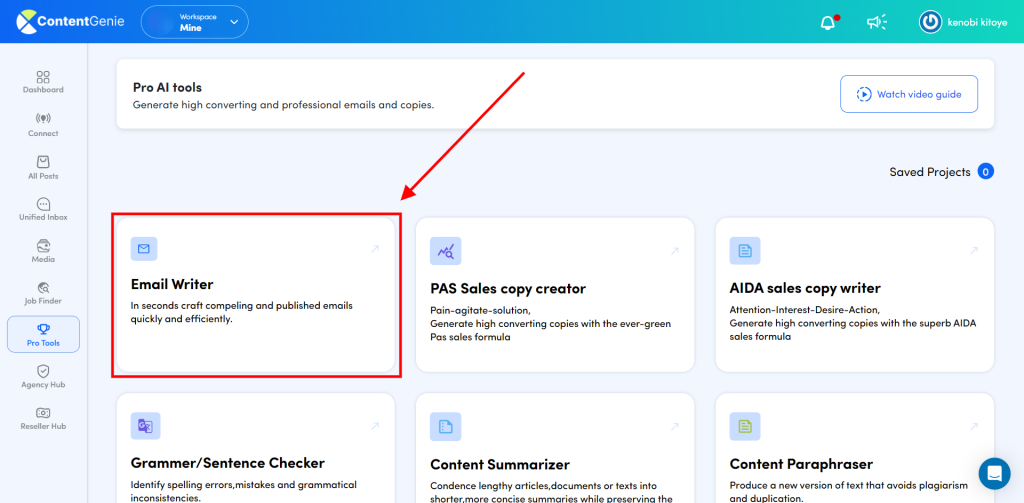 Step 3: Choose the type of email you want Contentgenie to write for you.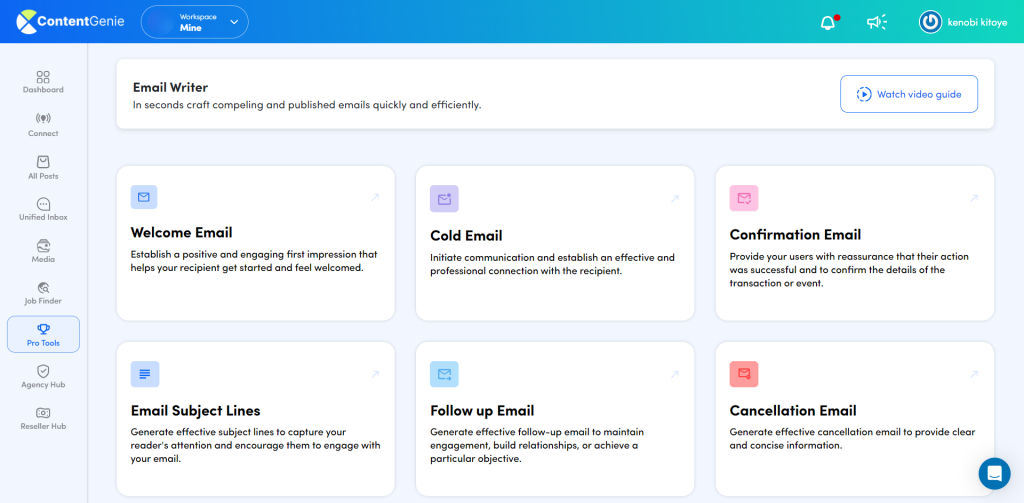 Step 4: Enter your Email title, description, etc.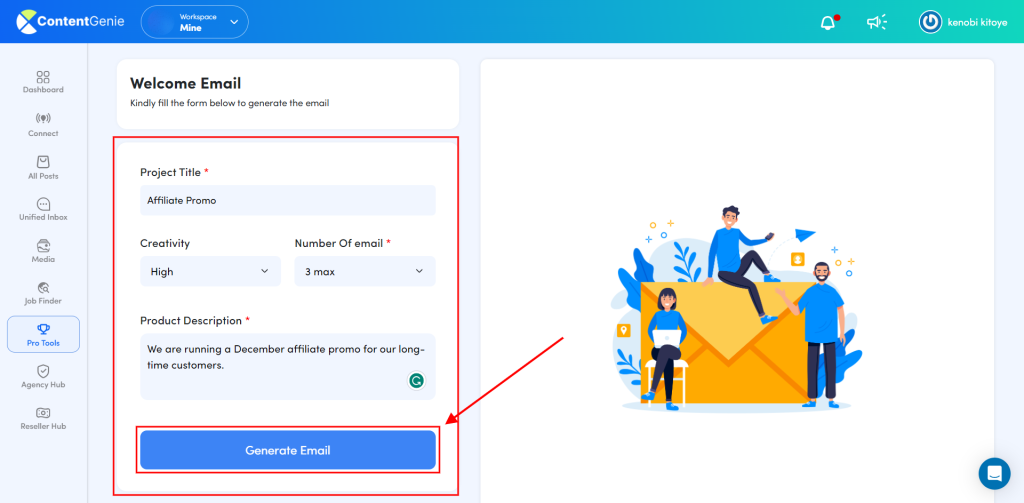 Step 5: Your email has been successfully generated. You can edit or download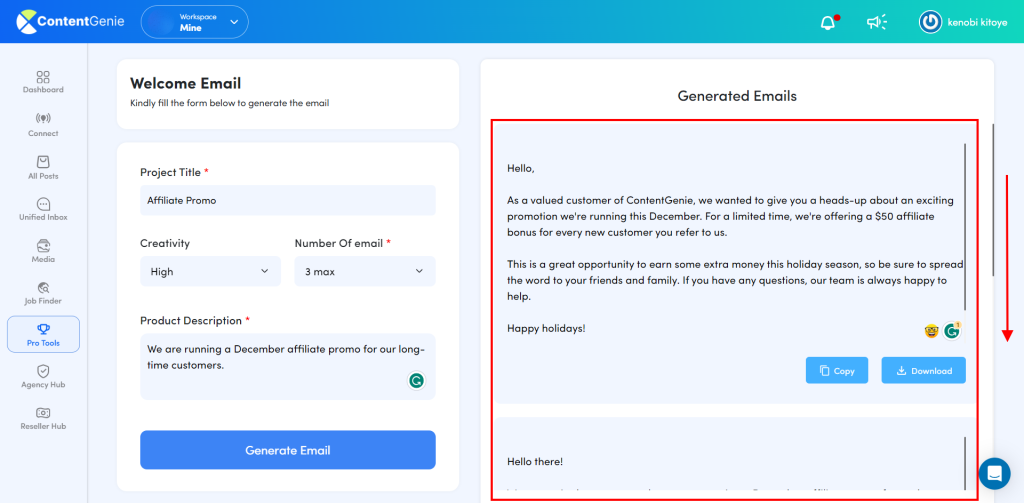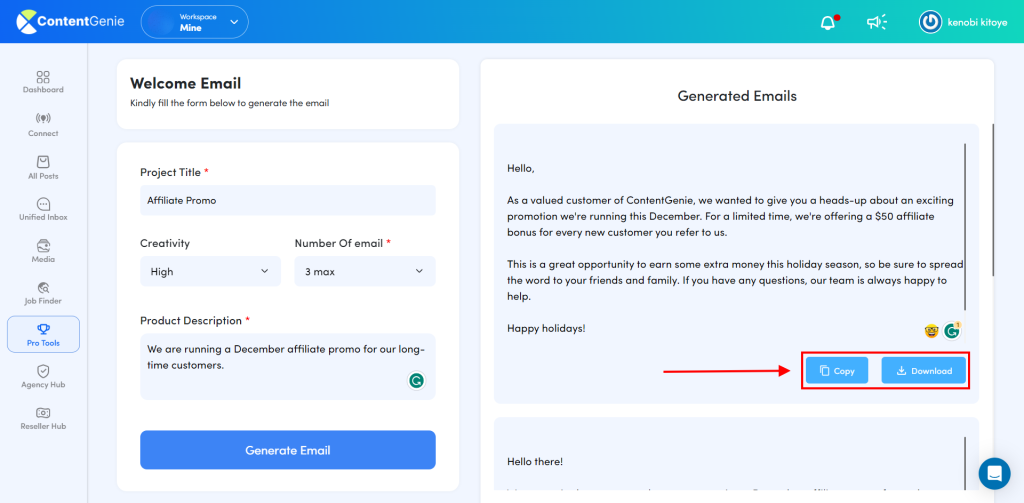 And that's it for this tutorial, contact us if you need further assistance.