Login to get started
Step 1: When logged into your ContentGenie dashboard. Click on Pro Tools.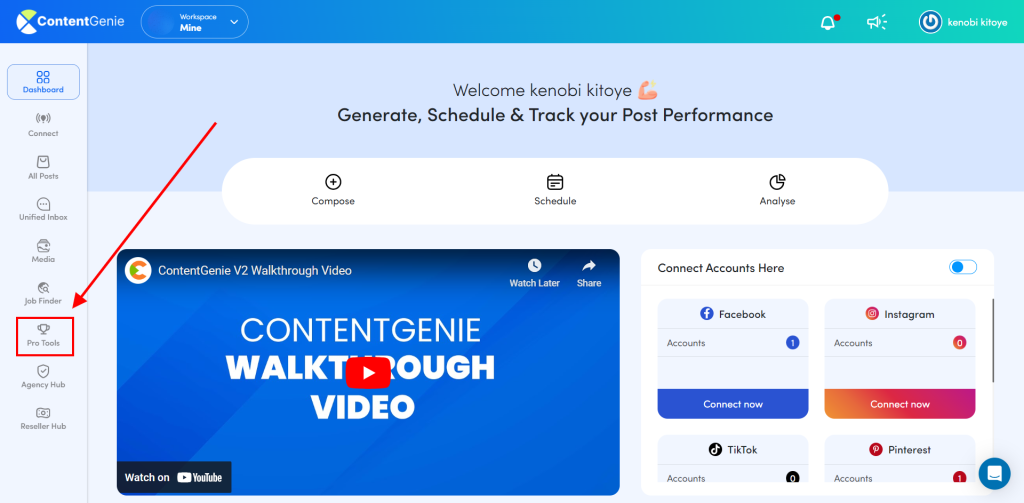 Step 2: Click on Content Paraphraser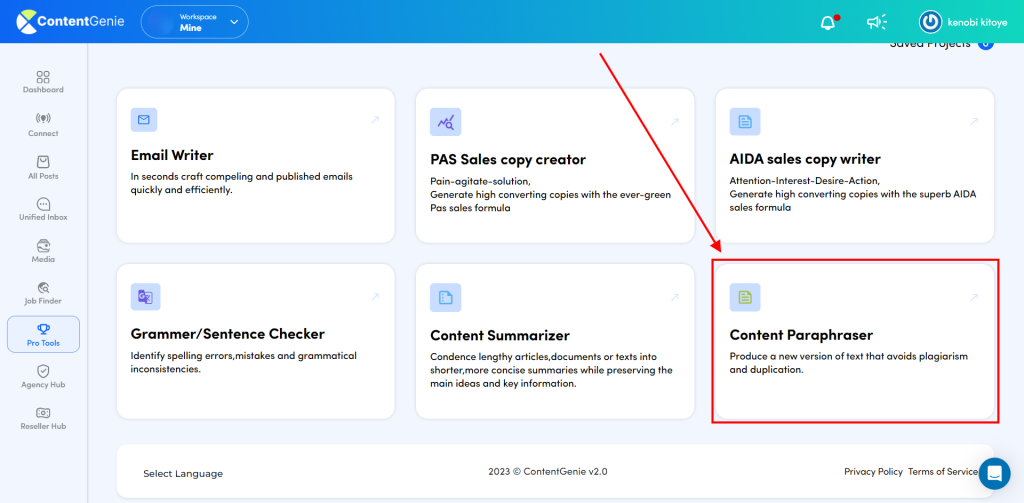 Step 3: Enter your project and the content you want to Paraphrase. Then click on Paraphrase content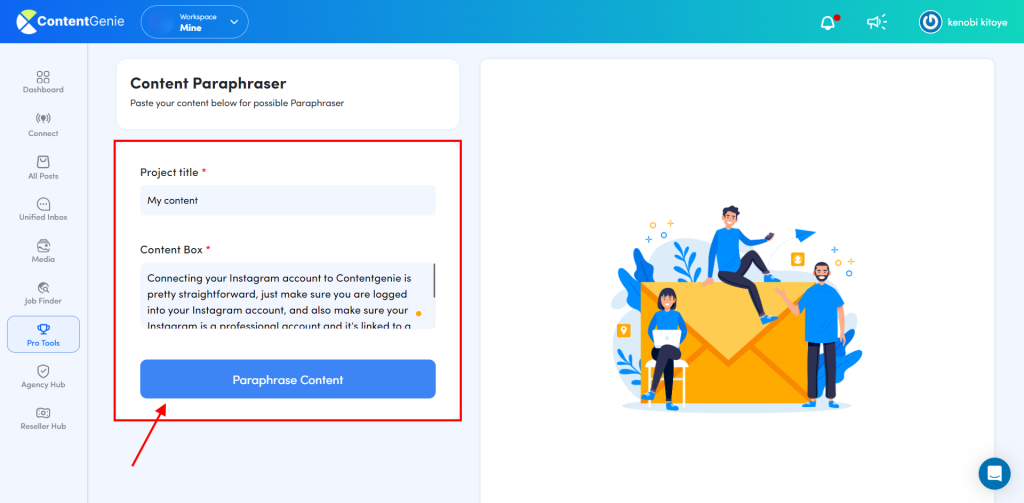 Step 4: Your content has been successfully Paraphrased. You can copy, or download it.