To get started, log into ContentGenie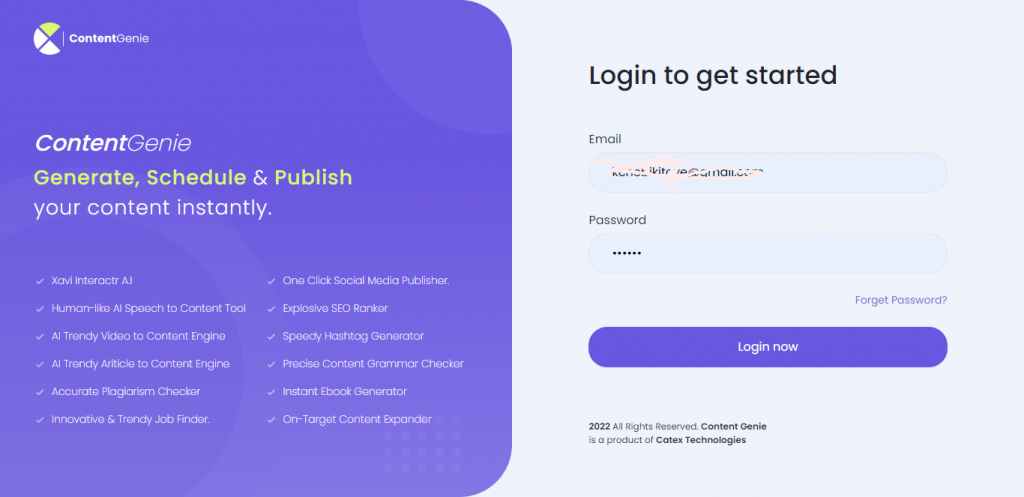 Step 1: Select any of the content creation tools to start with. For this tutorial, we'll use the Article discovery tool.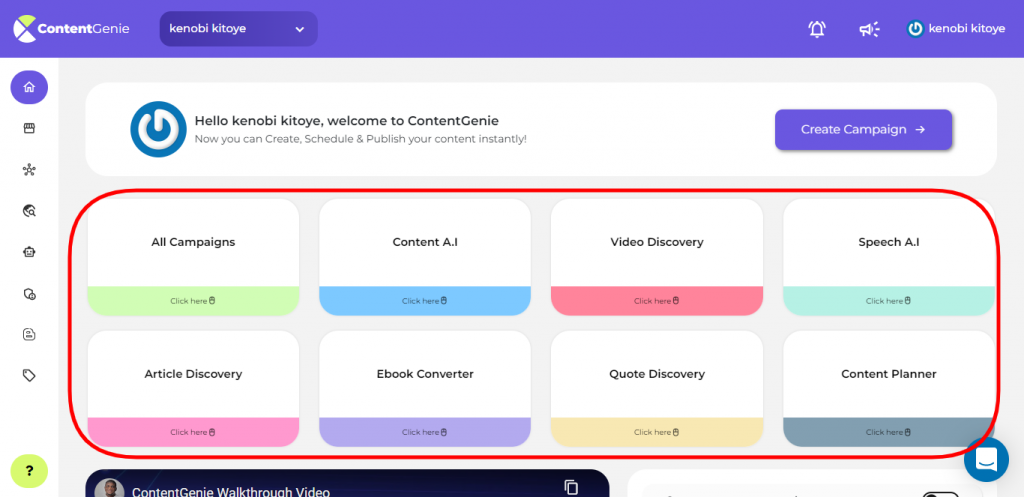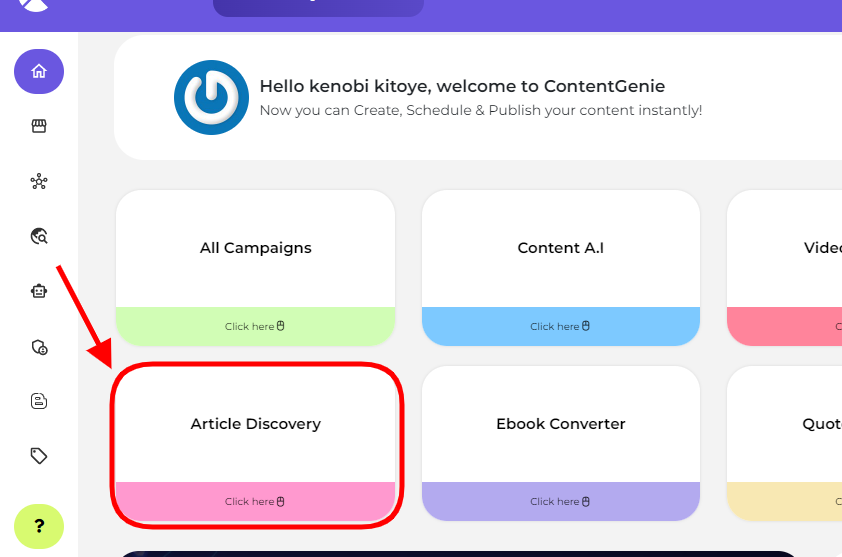 Step 2: Input your preferred keyword and click on the search icon to fetch out newly updated articles.

After that click on the "Use Content For Blog Post" button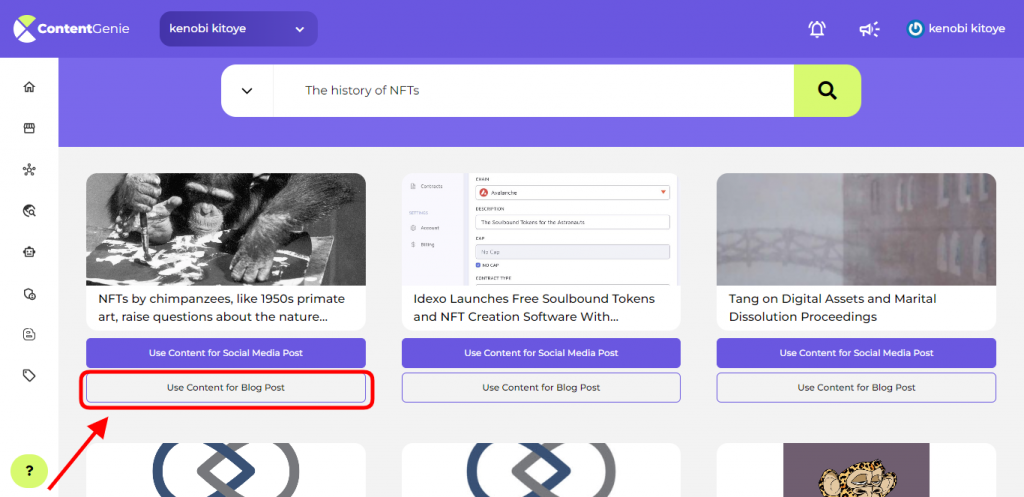 Step 3: The next page is the Blog editor page. Here you are required to fill in your campaign name and select or upload the images you'll like to use for your Article.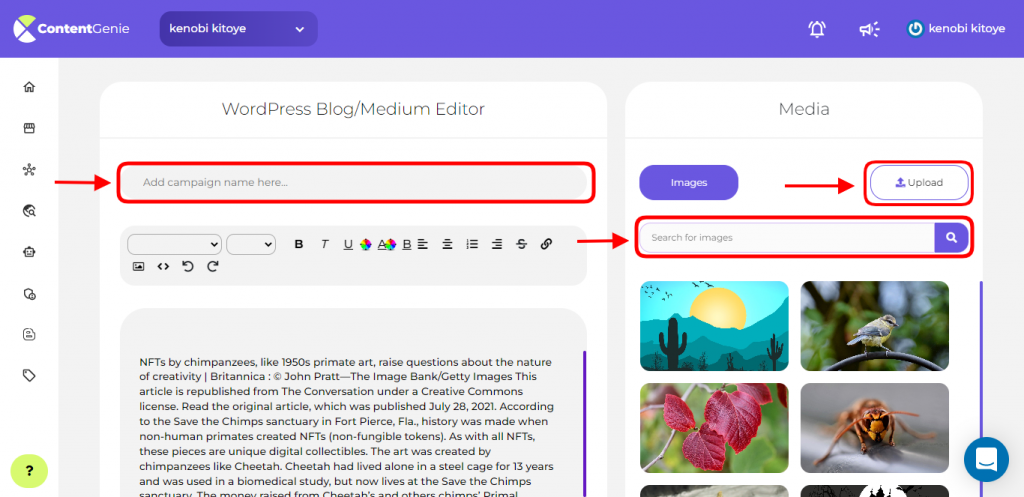 To add images from this section all you need to do is click on the preferred Image and it will be added to the article.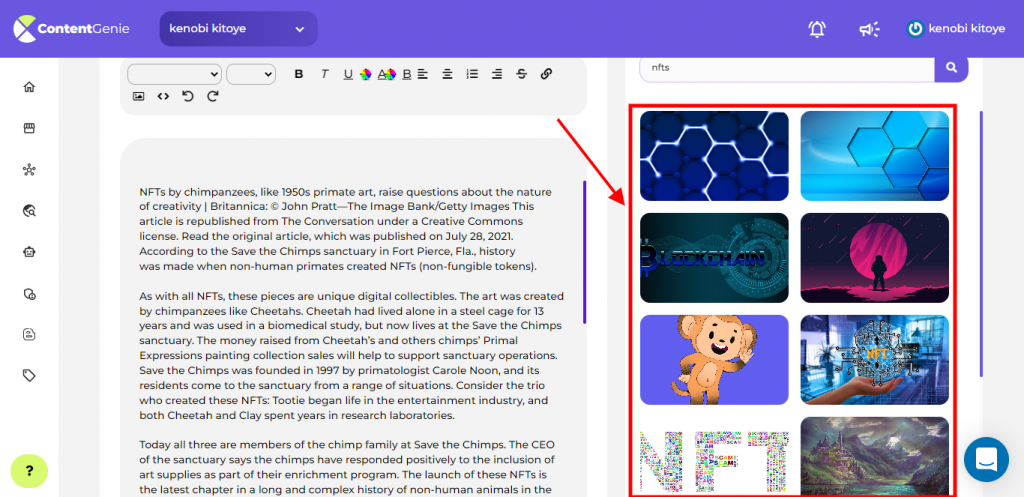 You can add as many images as you like to your article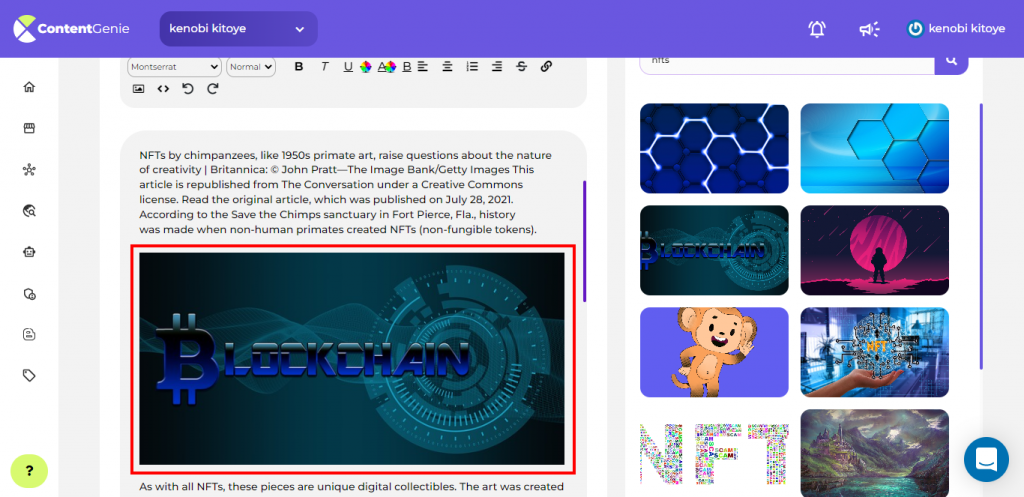 Step 4: When you're done editing your article, scroll down the page and click on Next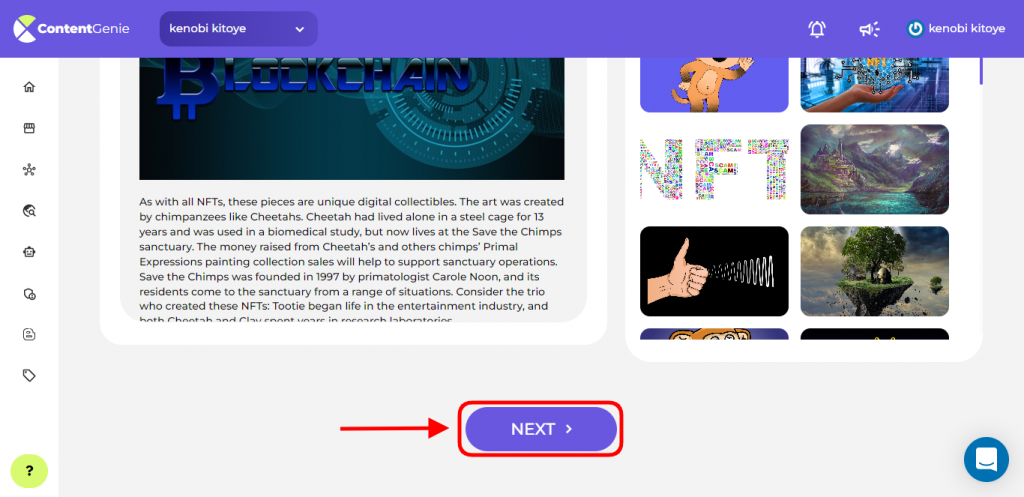 Step 5: Click on your Medium account then Next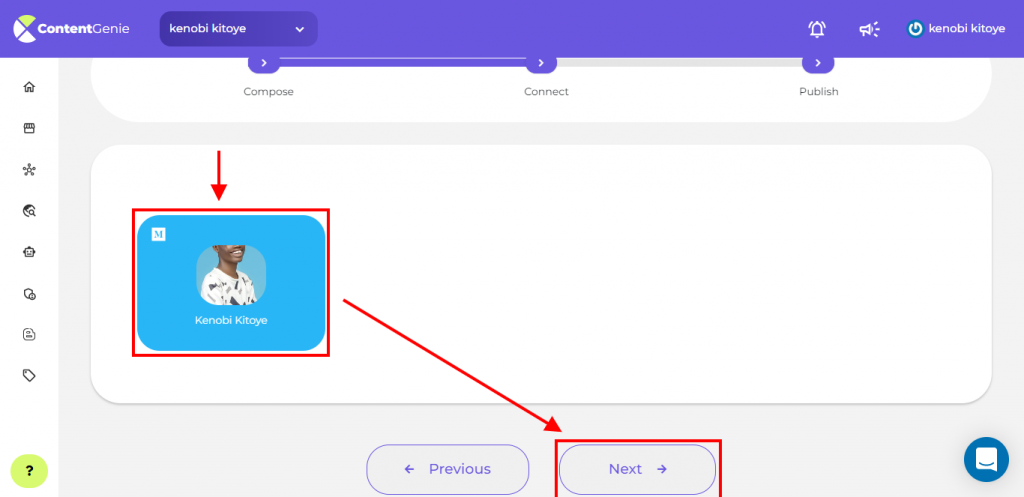 Step 6: You can now Publish your article directly to your Medium account, Schedule it for later or save it to Draft.