Login to get started
Step 1: On your dashboard, click on Compose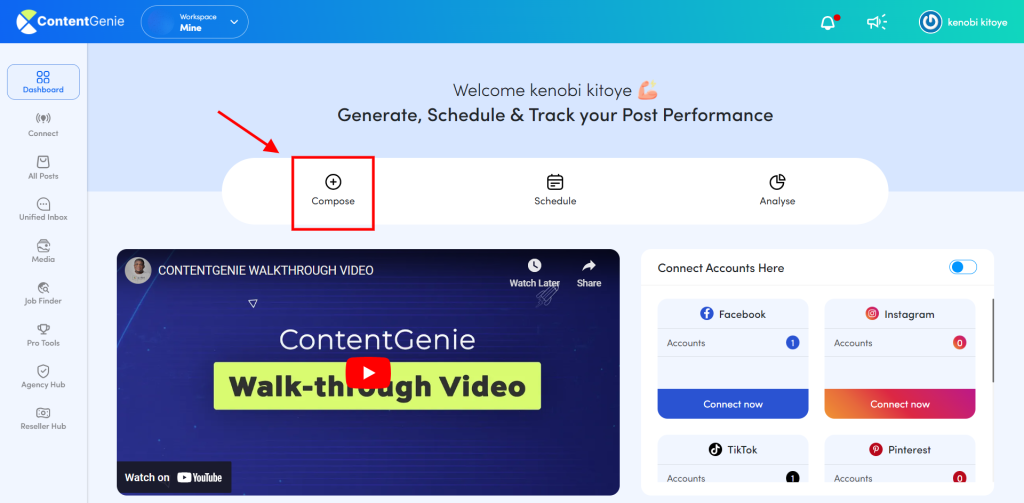 Step 2: Select Blog & Medium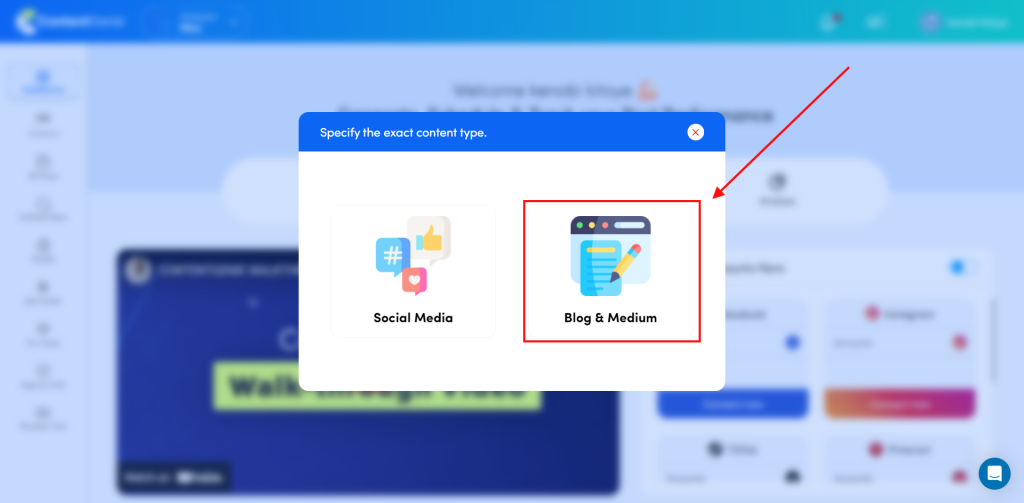 Welcome to the Blog Editor. Select your Medium account, enter your content, use blog AI to generate content, real-time preview, media library, Voice to content AI.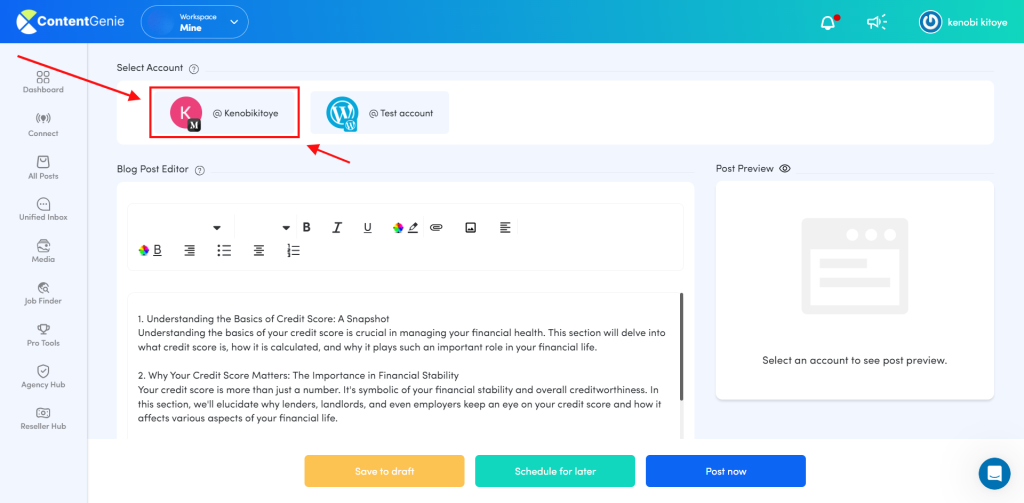 Step 3: Click the AI writer Icon to generate blog content with AI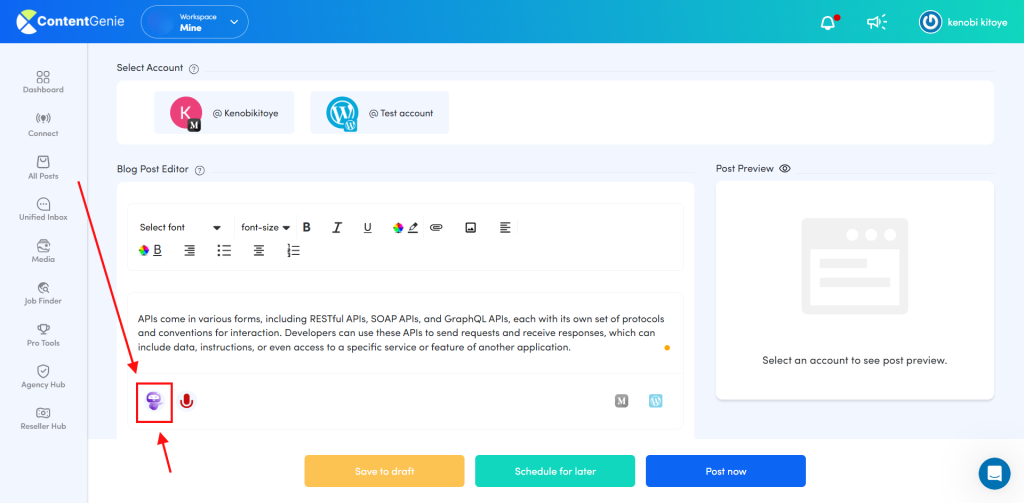 Step 4: Enter your Blog Content Title or description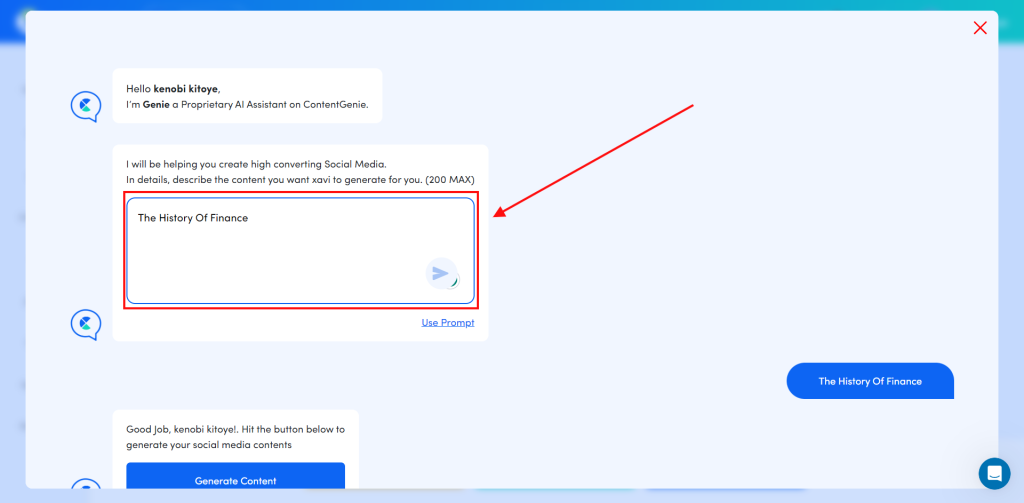 Step 5: Out of content ideas? or need new topics to generate content on? Use ContentGenie's Prompt generator for content ideas.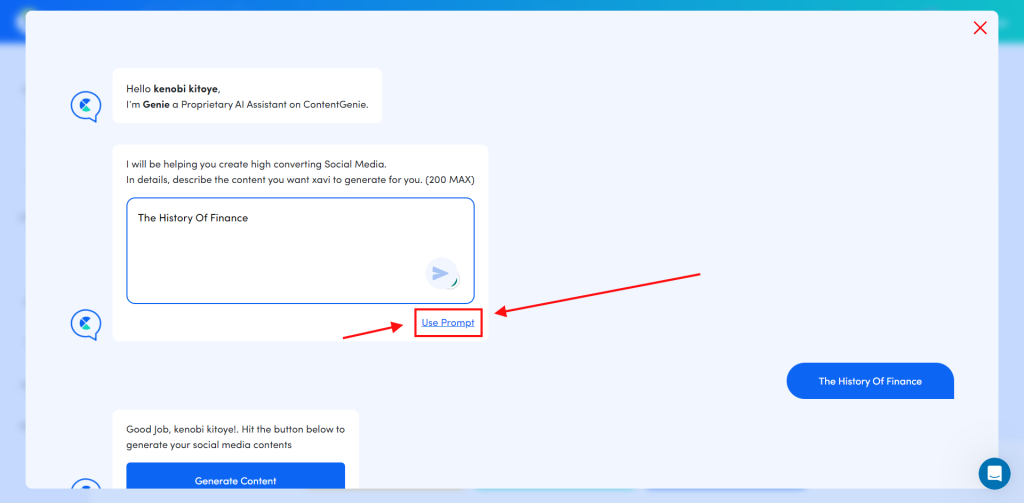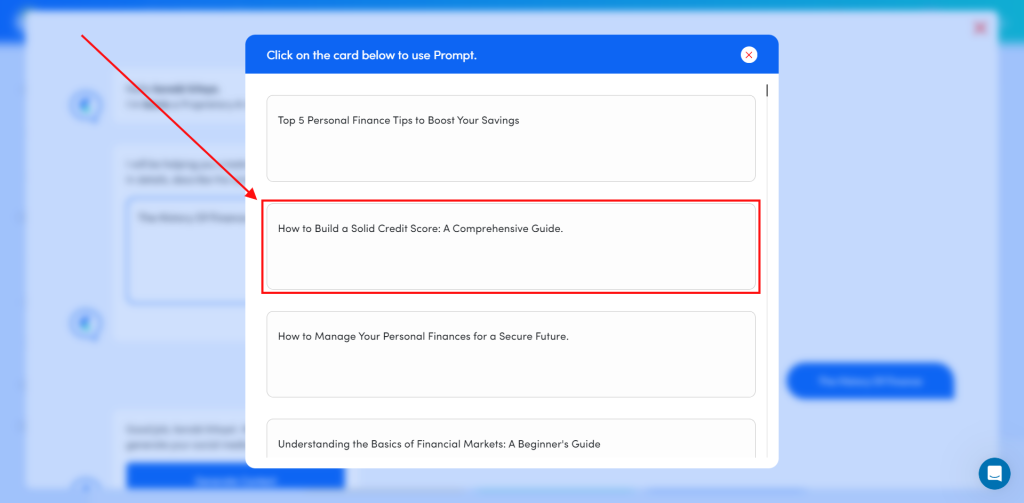 Step 6: When done click on Generate Content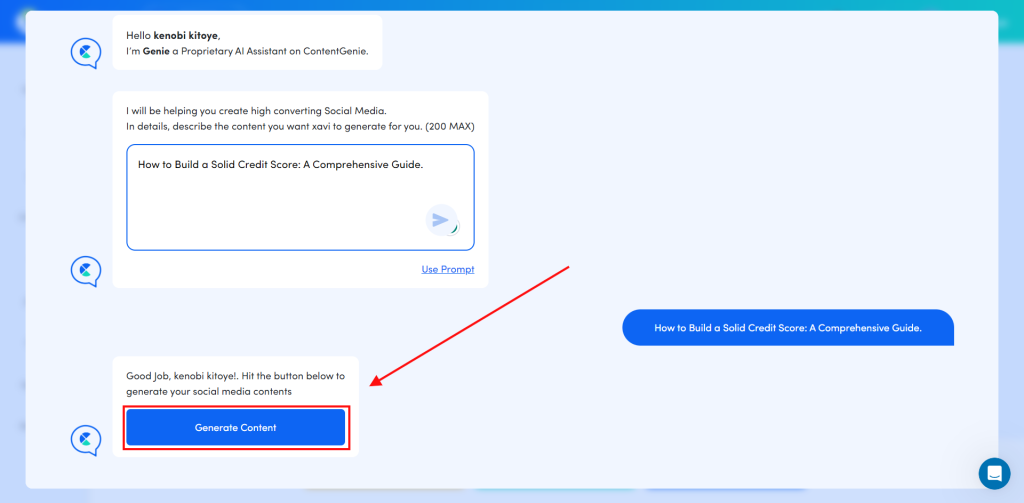 Step 7: View, Edit, Re-order Talking Points, then click on Generate Article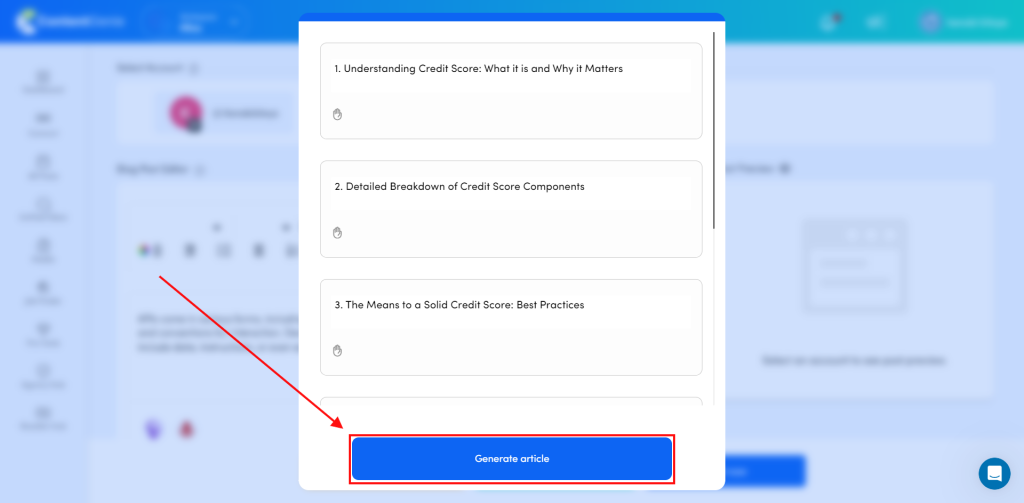 Step 8: Your content has been successfully generated.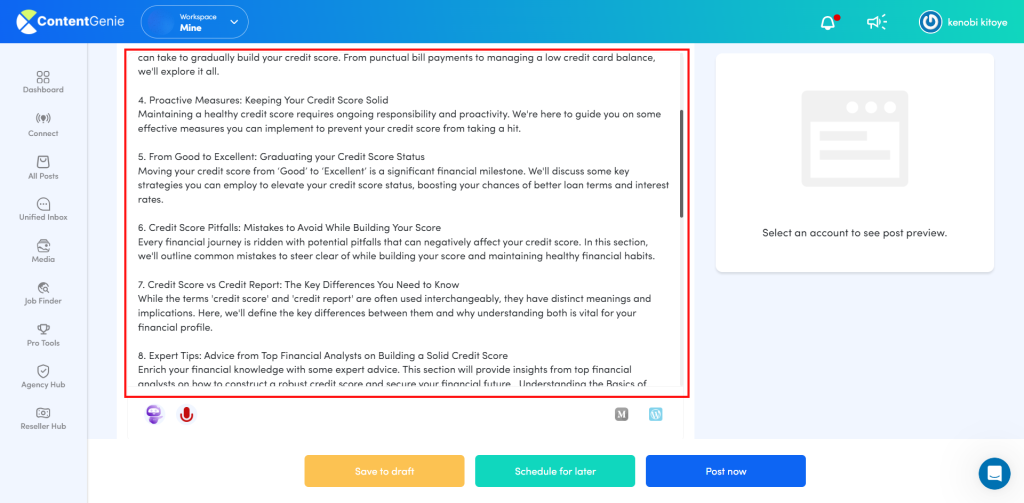 Step 9: Select your Medium account.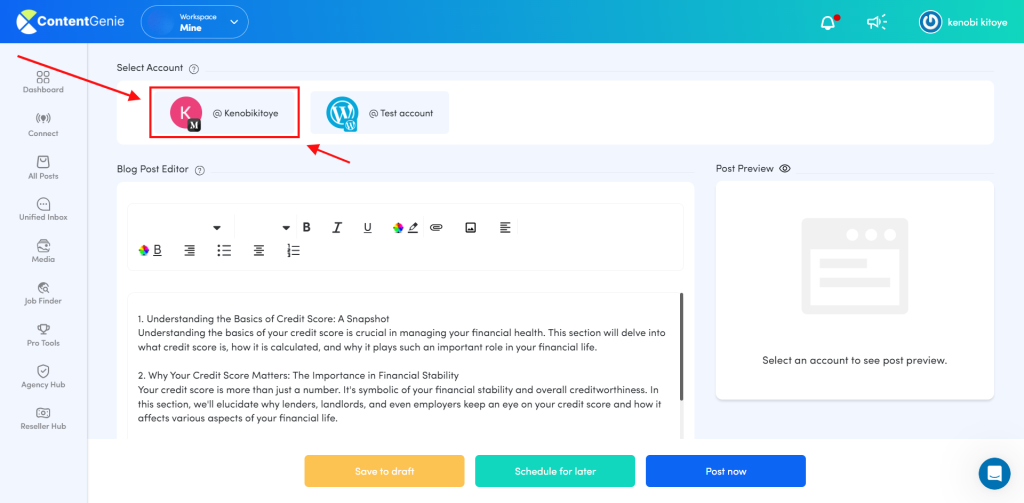 Step 10: Customize and personalize your content by adding images, emoji, text color, etc.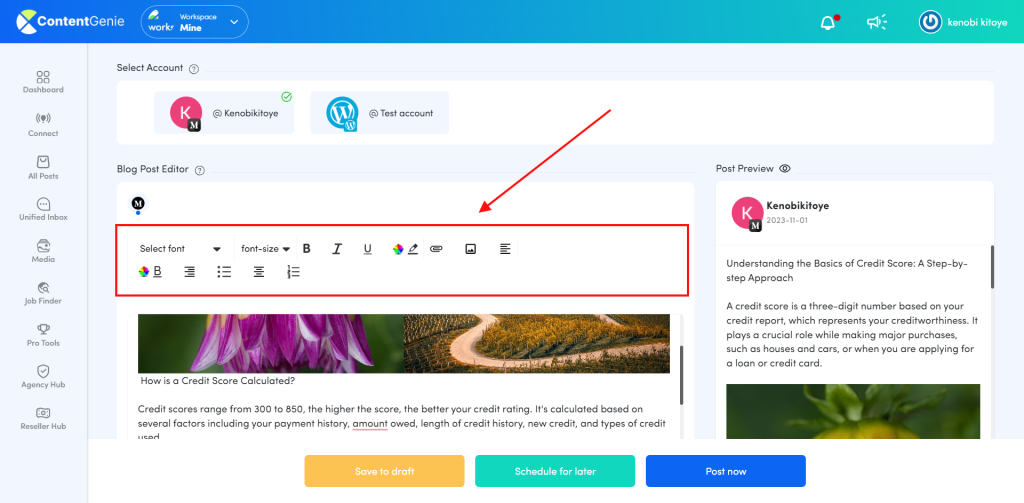 Step 11: Preview your Content by clicking on the Medium Logo icon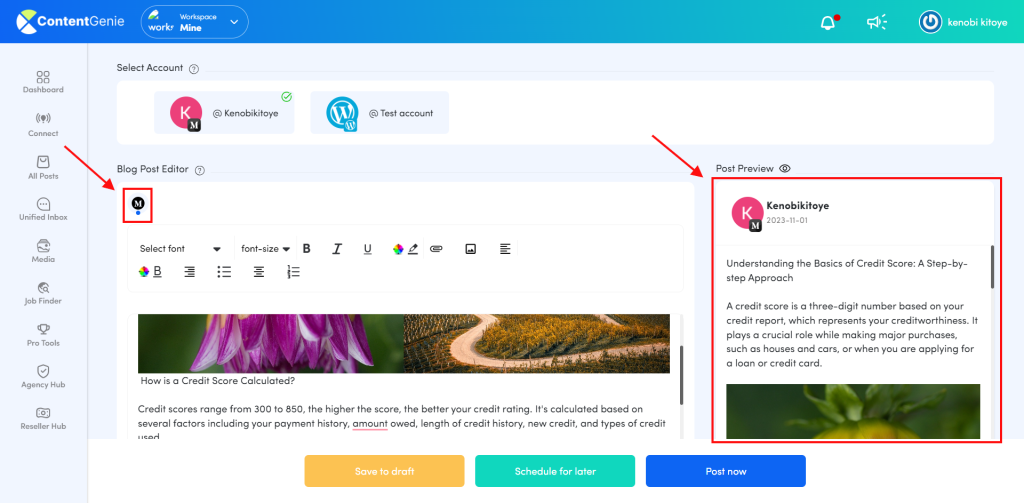 Step 12: Enter your Campaign name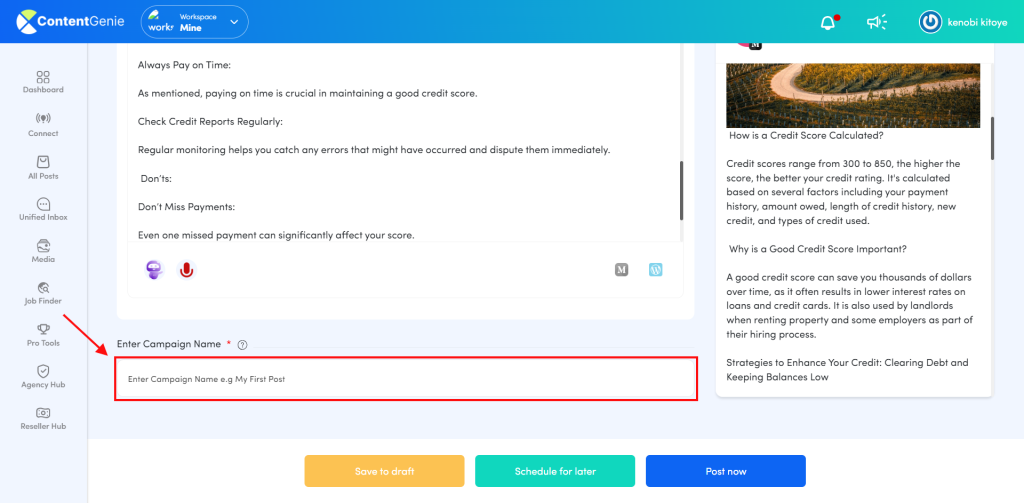 Finally: Choose whether to save it as a draft, schedule it for later, or post it immediately.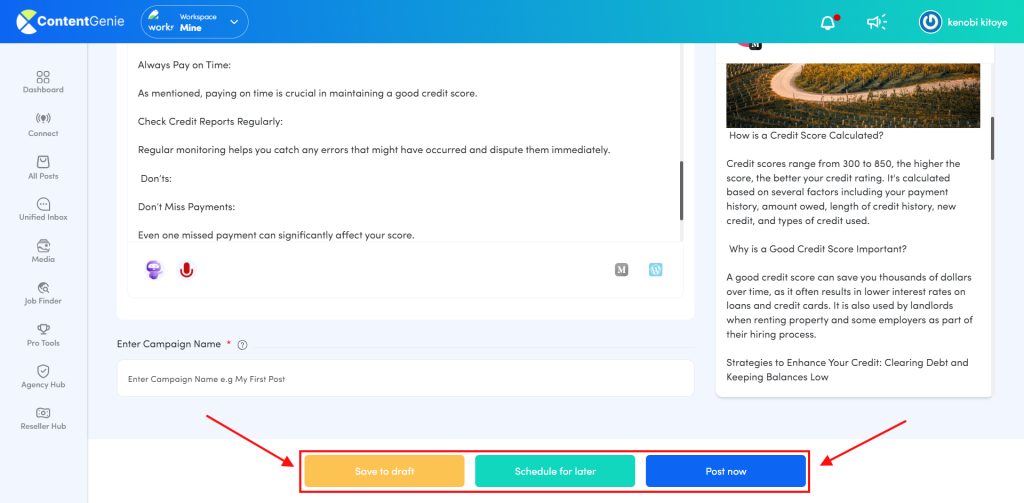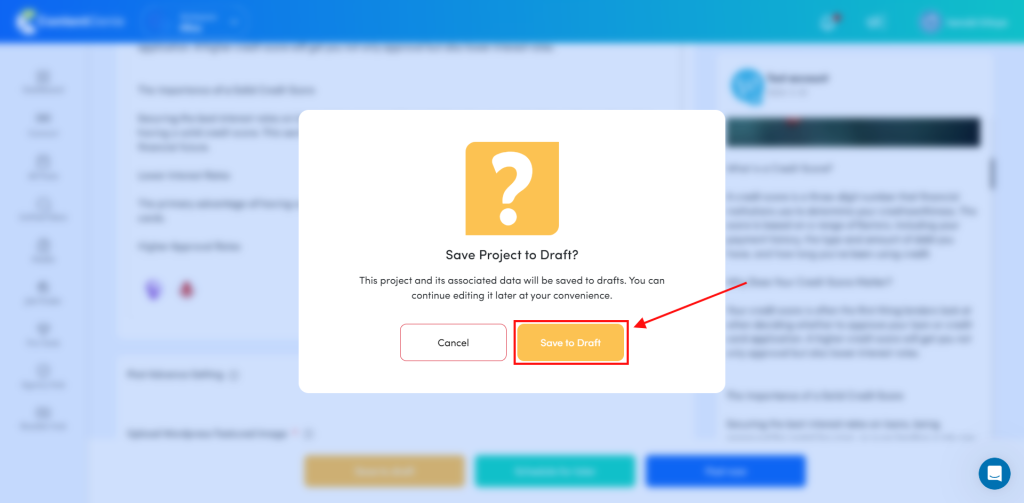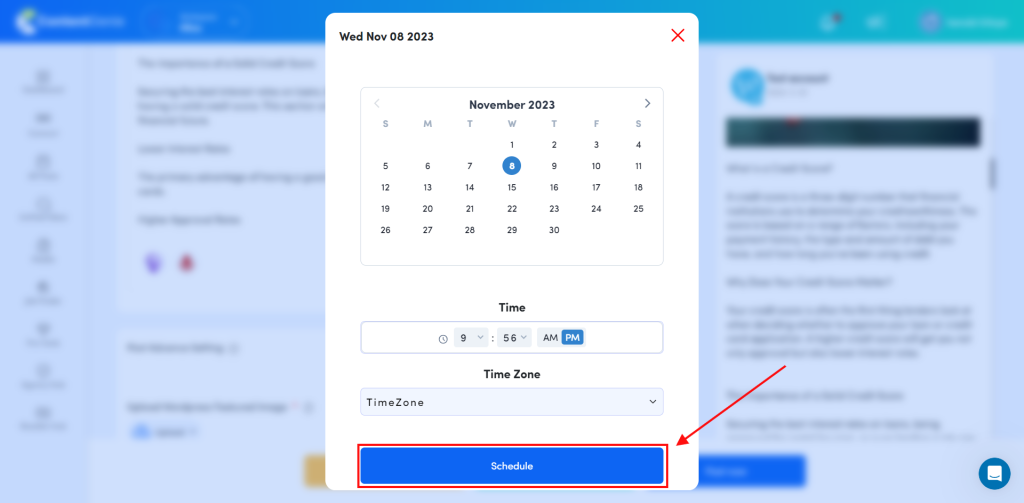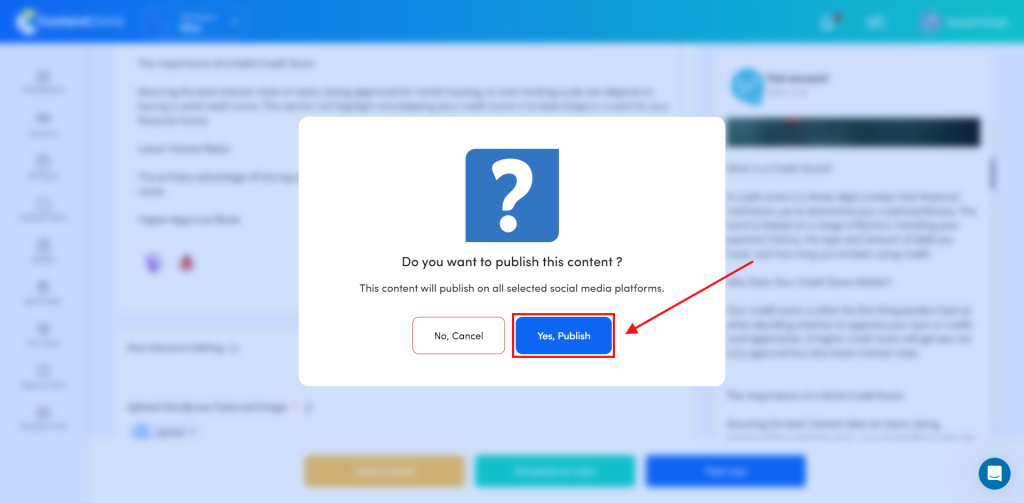 And that's it for this tutorial, contact us if you need any assistance.