Login to get started
Step 1: Click on Connect on the left side of your dashboard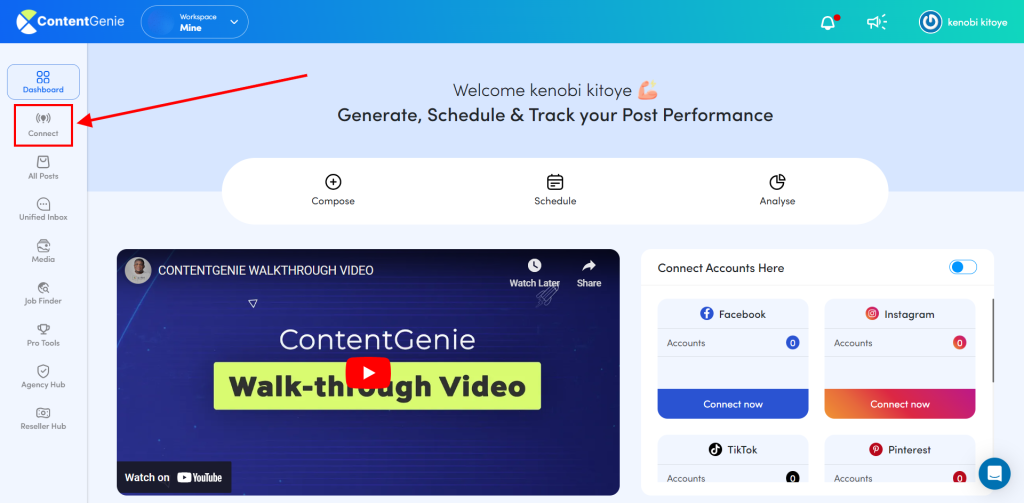 Step 2: Select WordPress and click on Connect Account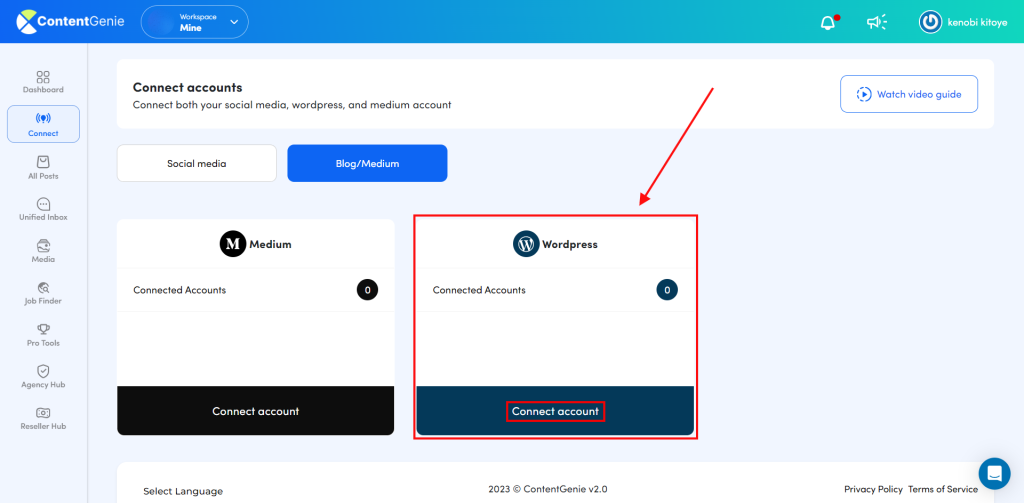 Step 3: Here you are required to Input the Name, Application username, Site URL, and Application password of your WordPress account. To do that, head on to your WordPress account backend.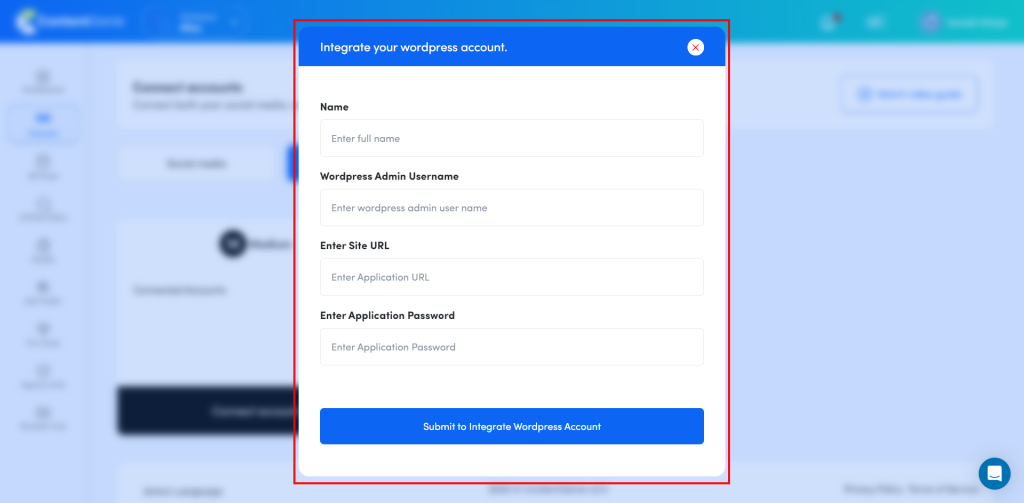 Step 5: When logged in to your WordPress backend, click on "users"
A drop-down will appear, click on Profile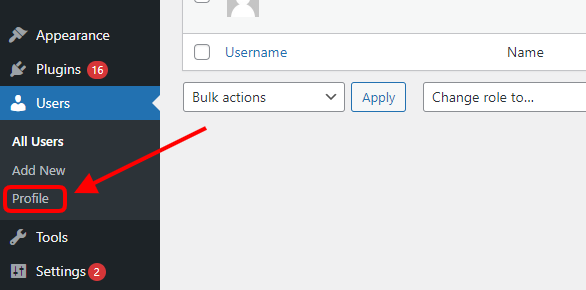 Step 6: In your Profile dashboard scroll down to the bottom of the page.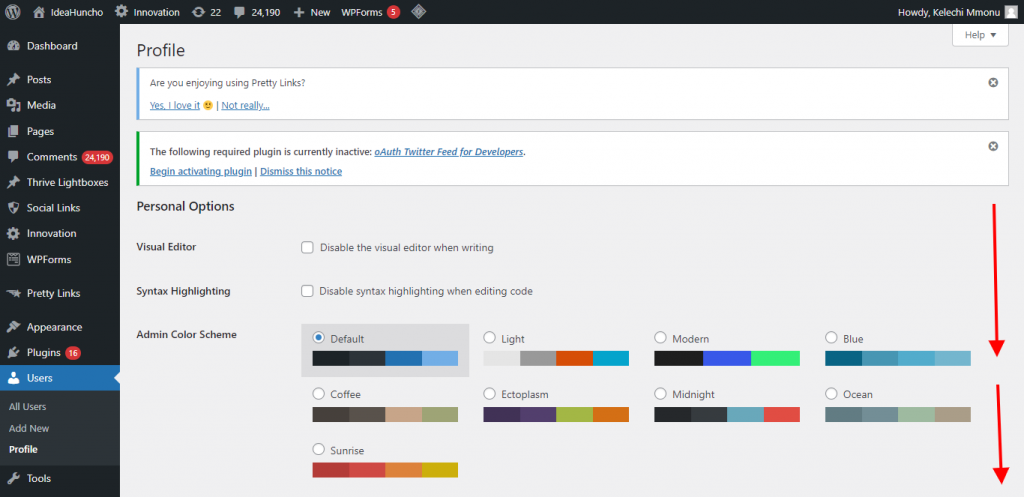 Step 7: When you've scrolled down the page, Fill in your preferred Application Password Name, after that click on the "Add New Application Password" button to generate your application password.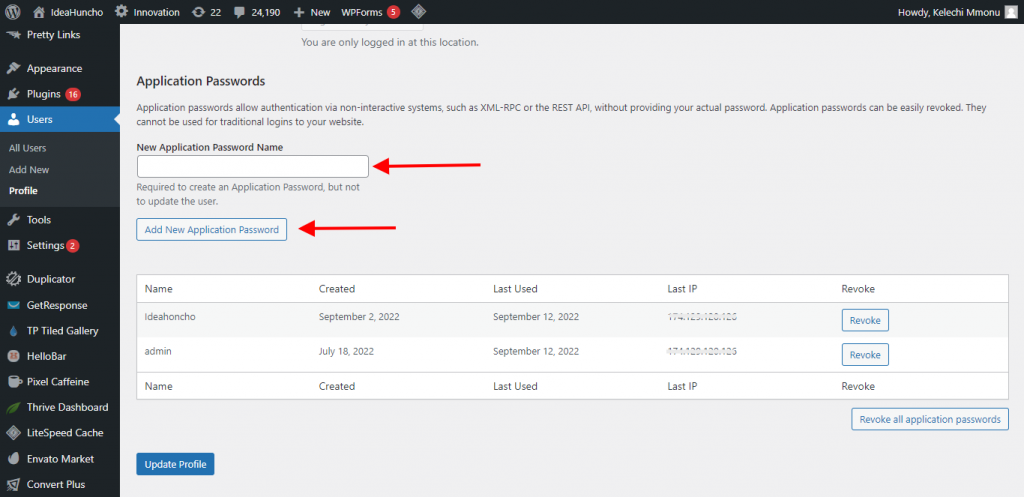 And here you have your Application password generated. Make sure you copy the Application password immediately after it is generated because it won't be saved for you later.

Step 8: Immediately after you've copied your Application Password, Scroll down and click on "Update Profile"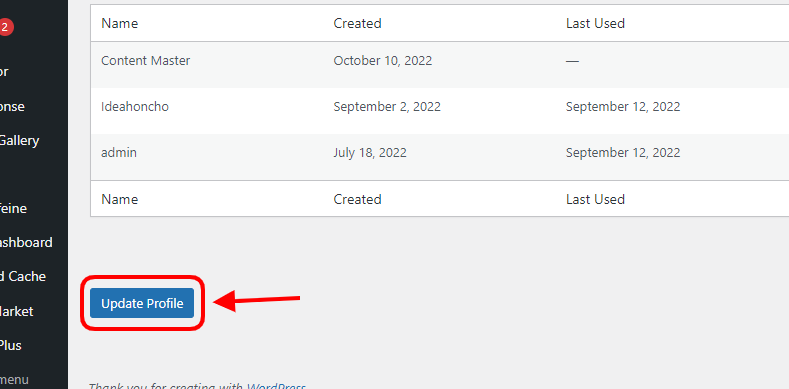 Step 9: Head back to Contentgenie and paste your:
Name
WordPress Admin Username
WordPress Site URL and
Application Password
After that click on "Submit to integrate WordPress Account"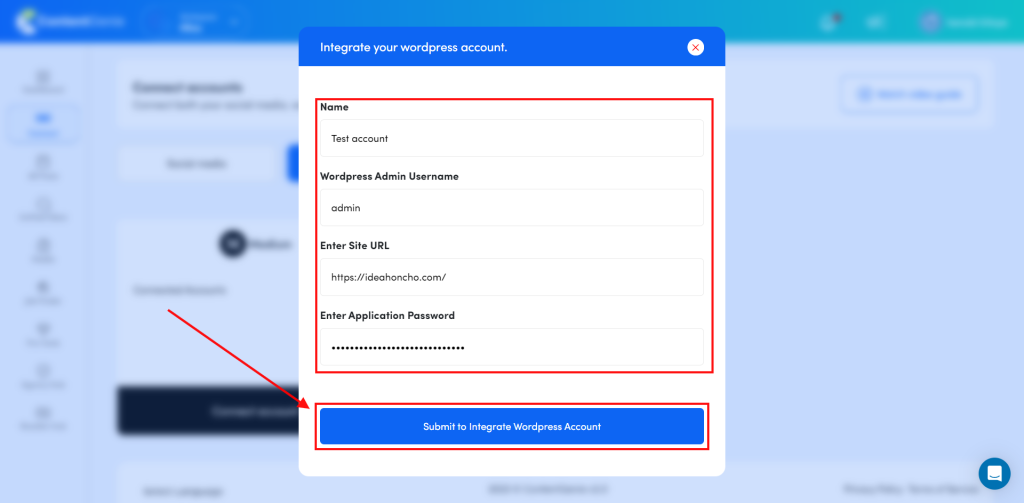 And here you have your WordPress Account successfully connected to Contentgenie in just a few minutes, how awesome.