Connecting your Instagram account to Contentgenie is pretty much straightforward, just make sure you are logged into your Instagram account, and also make sure your Instagram is a professional account and it's linked to a Facebook page.
Click here to get started >>> How to connect my social media accounts
After that click on the Connect button.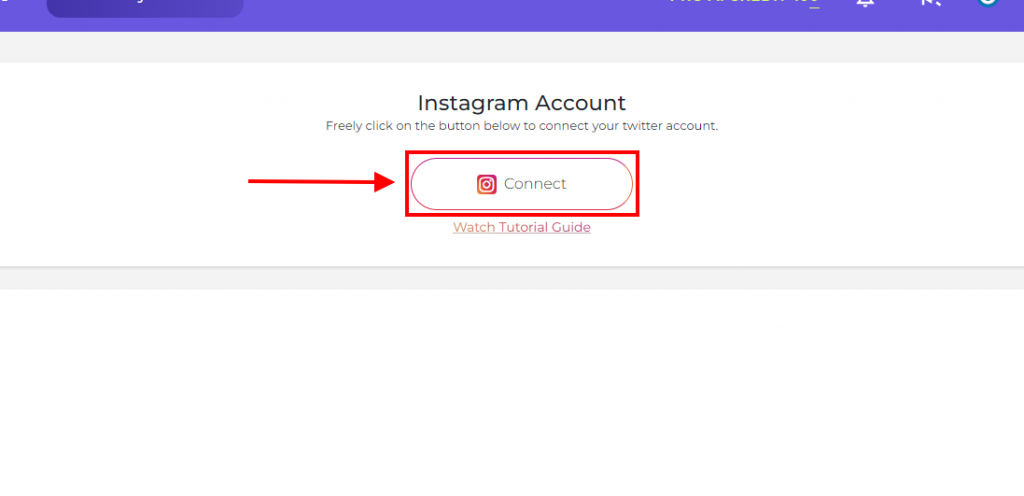 Step 2: Read through the Important information and click on "Continue"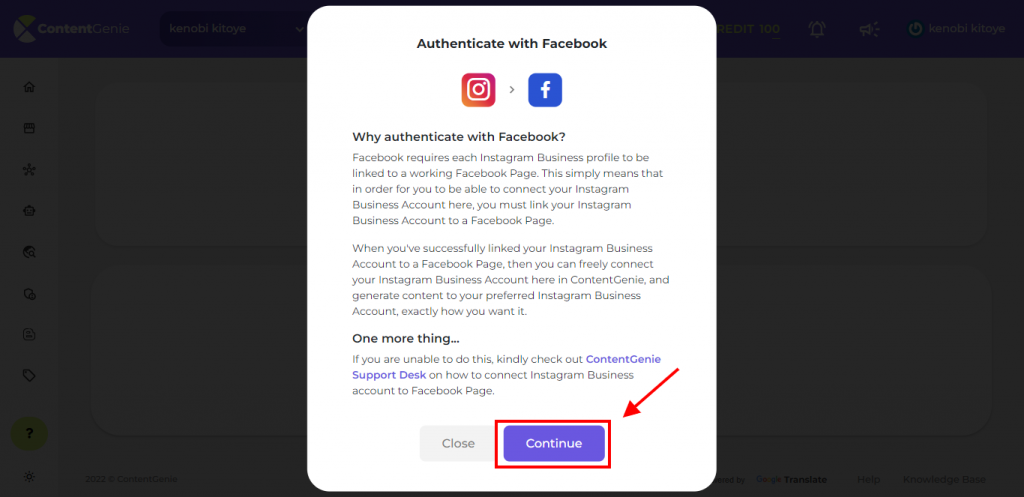 Step 3: You can either continue with your Facebook account or log into another Facebook account to proceed.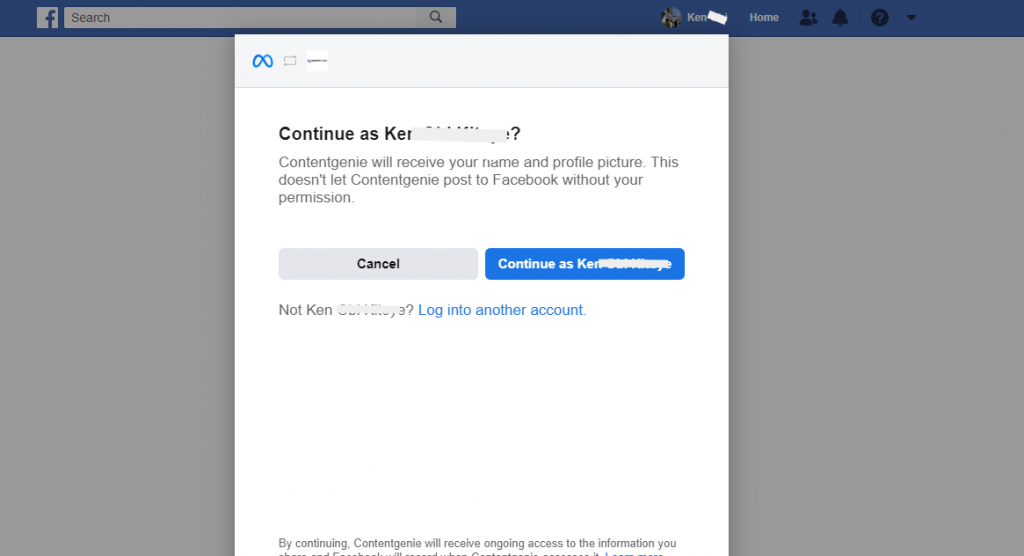 And here you have it, your Instagram account connected to Contentgenie in just minutes.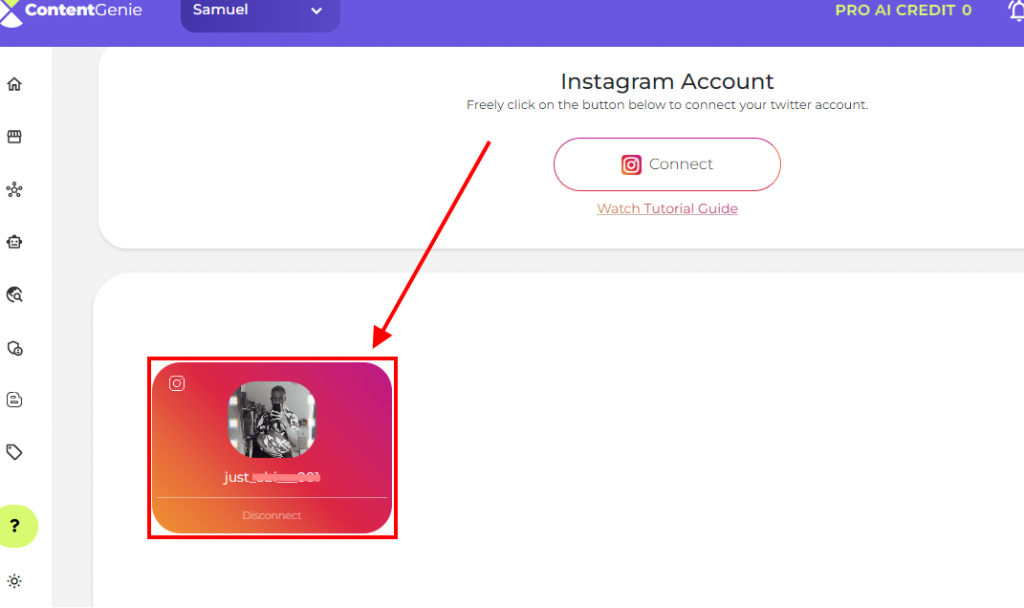 And that's it for this tutorial, do contact support if you need any further assistance