To connect to your Facebook account is pretty much straightforward, just make sure you are logged into your Facebook account.
Click here to get started >>> How to connect my social media accounts
After that click on the Connect Now button.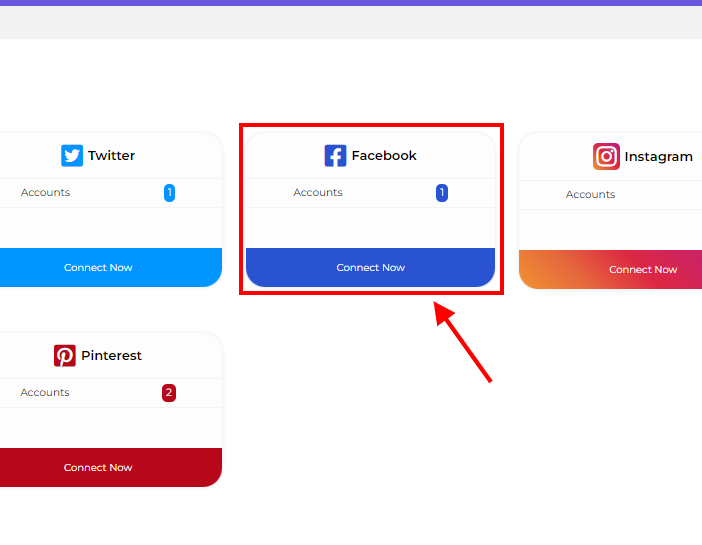 Step 2: Click on the Connect button.

Step 3: You can either continue with your Facebook account or log into another Facebook account.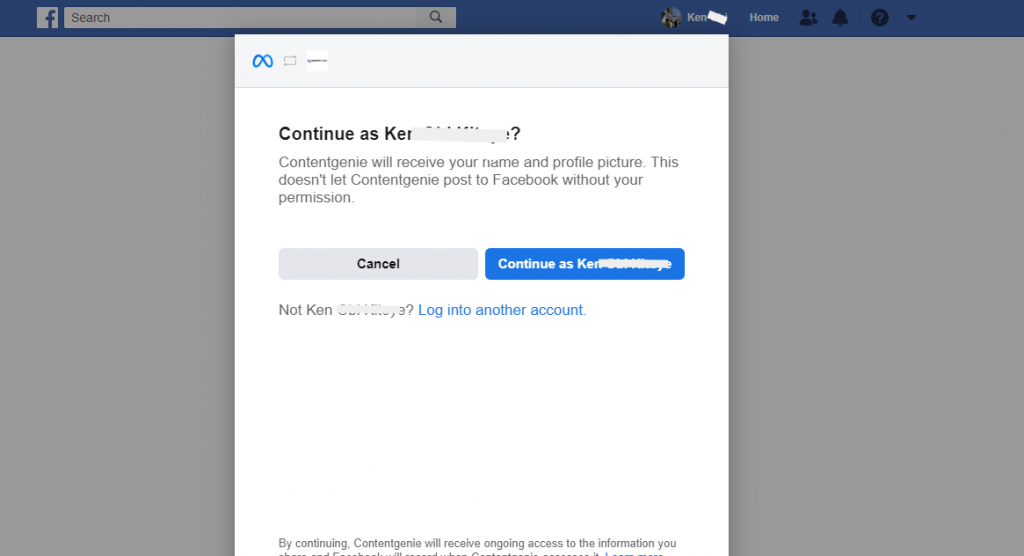 And here you have your Facebook account connected to Contentgenie in just minutes.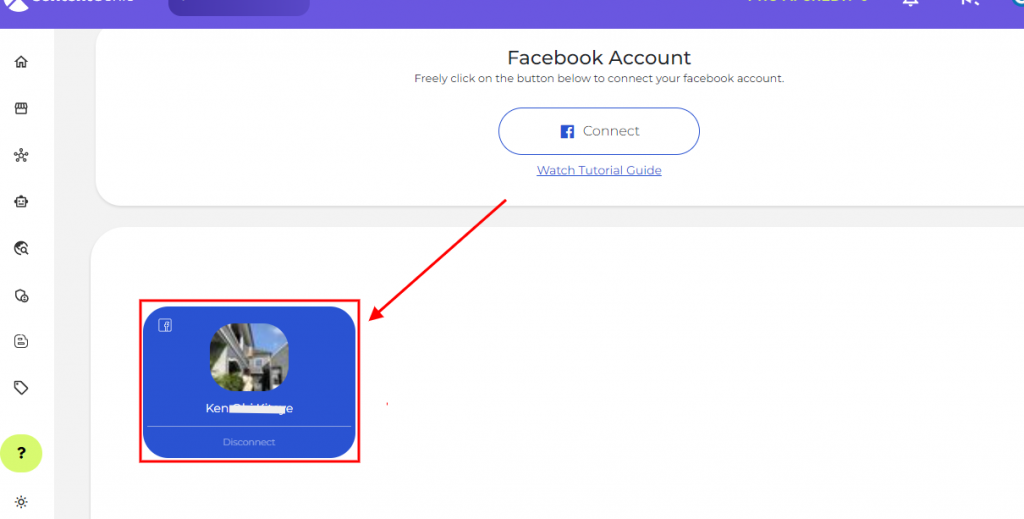 How To Connect ContentGenie To Facebook Group
Head on to your Facebook account to get started.
Step 1: When logged into your Facebook account, Click on "Groups"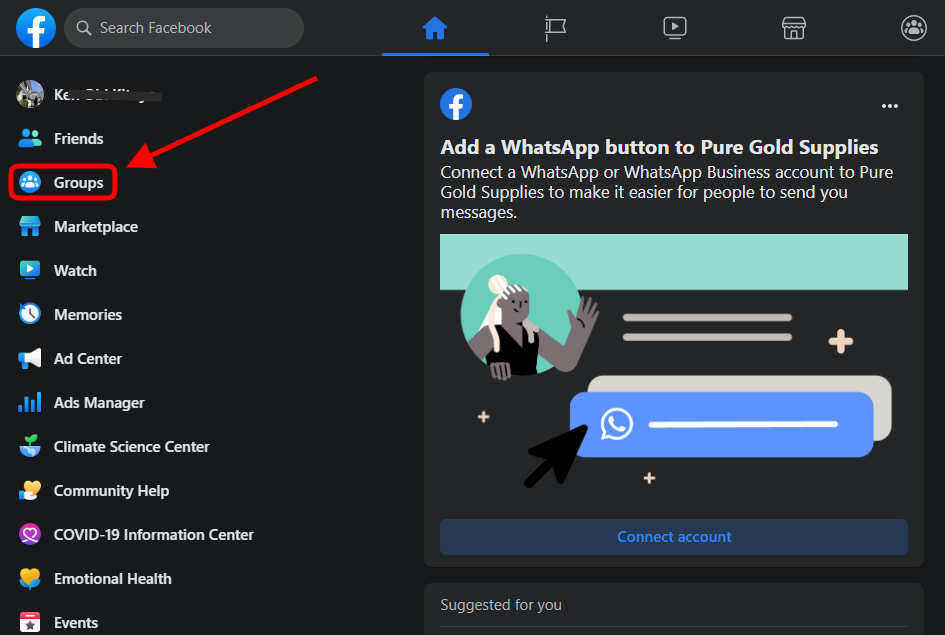 Step 2: Scroll down to select or Search for the group you want to connect to Contentgenie. If you don't have any group, click on the create new group button to create one.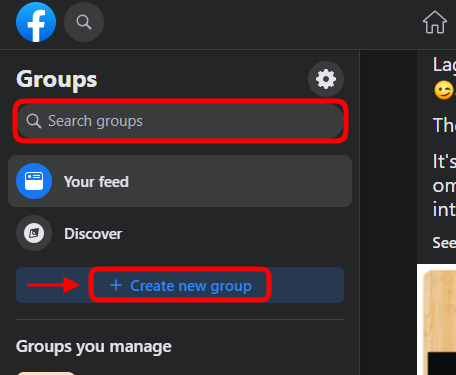 Step 3: After you've selected your preferred group, scroll down the left side of the Group and click on Group Settings 
Step 4: After you've clicked on Group Settings you'll see different setting options, but scroll down to the bottom of the page where you have  "Manage Advanced Settings" and click on "Apps"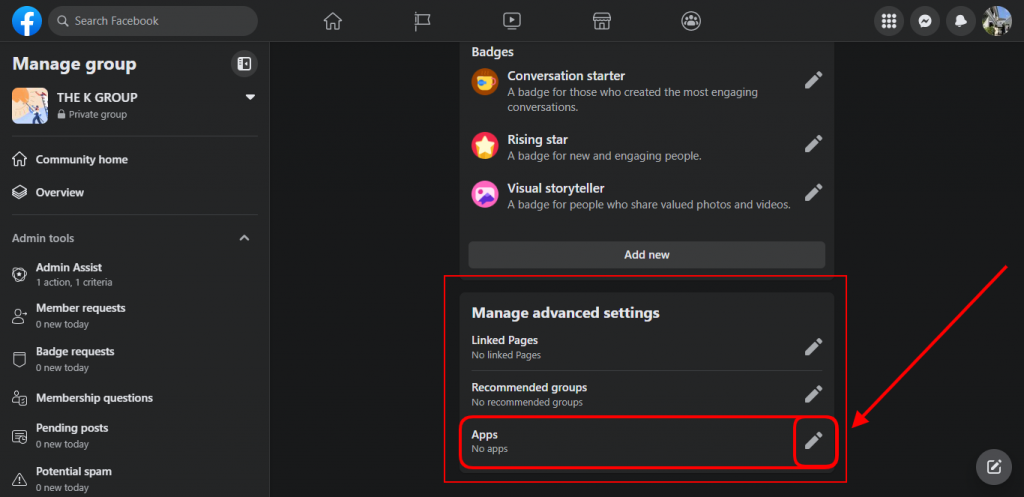 Step 5: A pop-up will appear, click on Add apps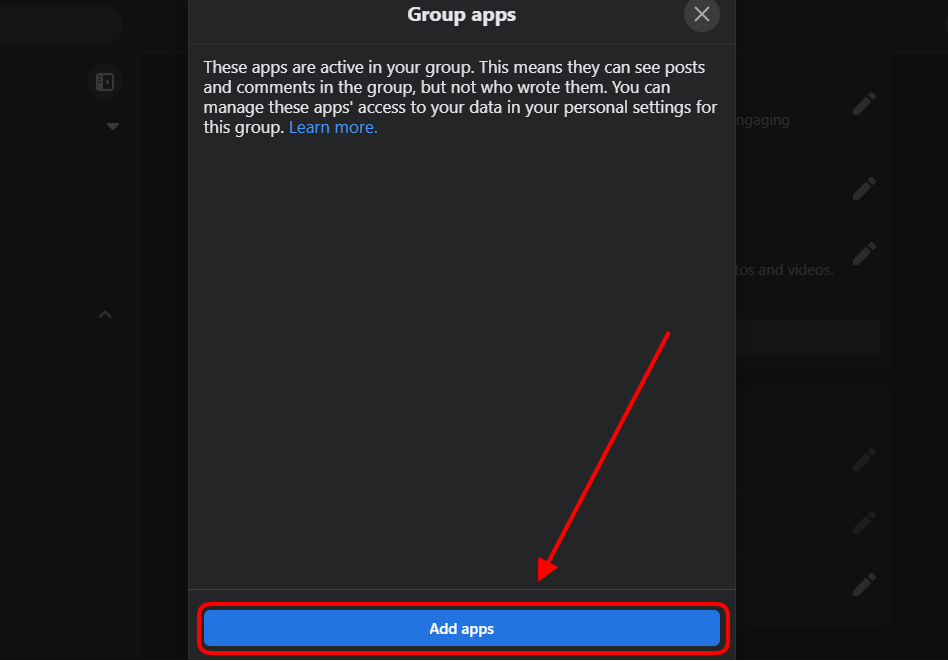 Step 6: Head on to the search bar and search for Contentgenie and click on it when it appears.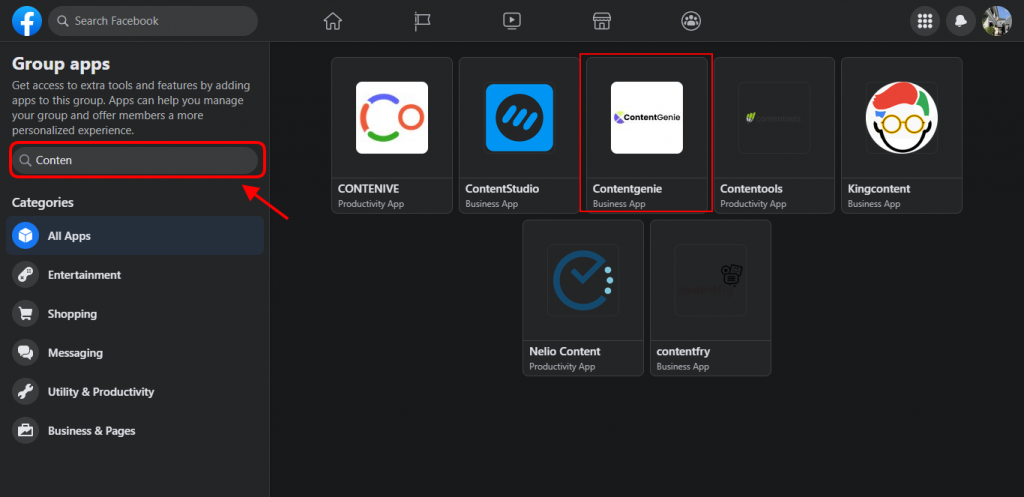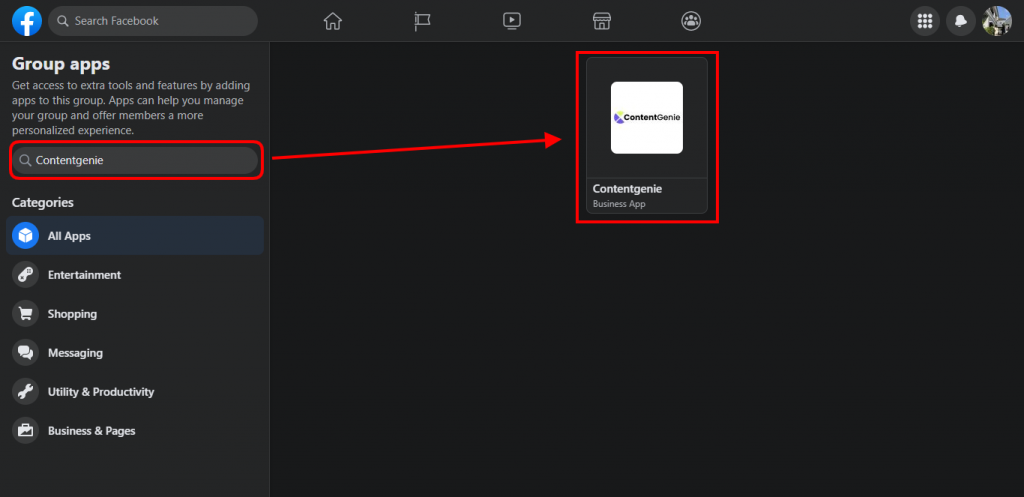 Step 7: Afer you've clicked on it, a pop-up will appear. Read the information and proceed by clicking on the Add button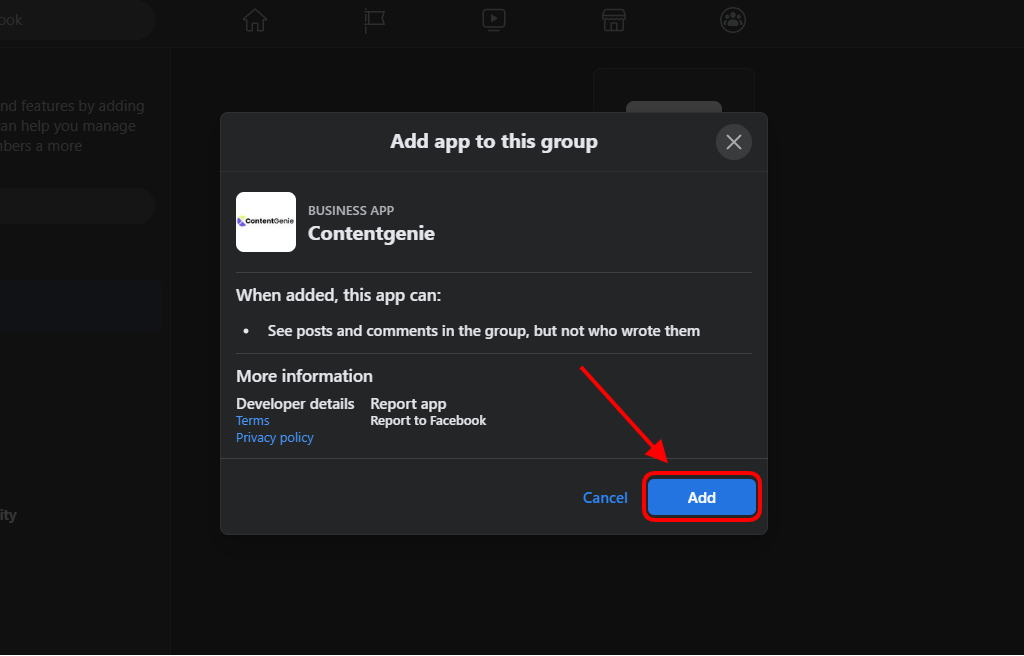 And here you have it, you'll get a success message informing you that Contentgenie has been successfully added to your Facebook group.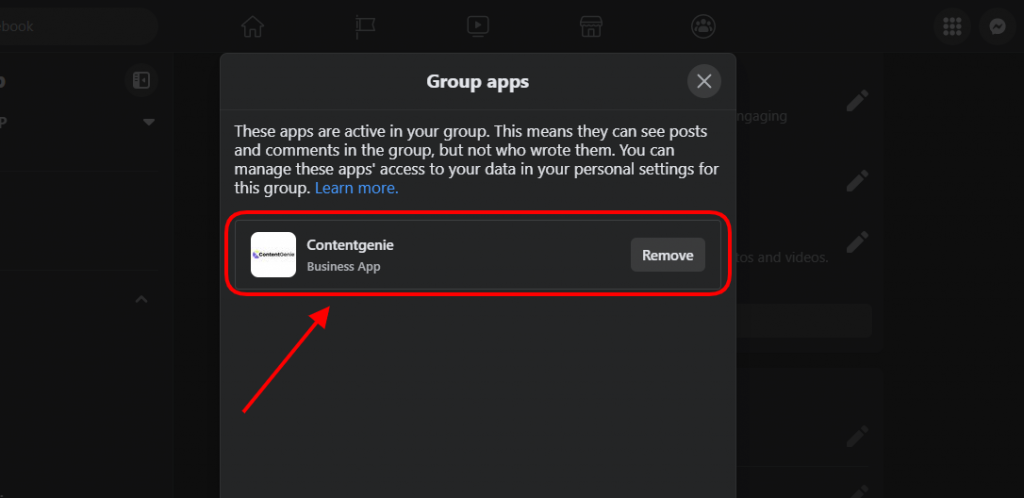 And just like that, you can now create and publish content from Contentgenie directly to your Facebook Group.
That's it for this tutorial.