To get started, log into ContentGenie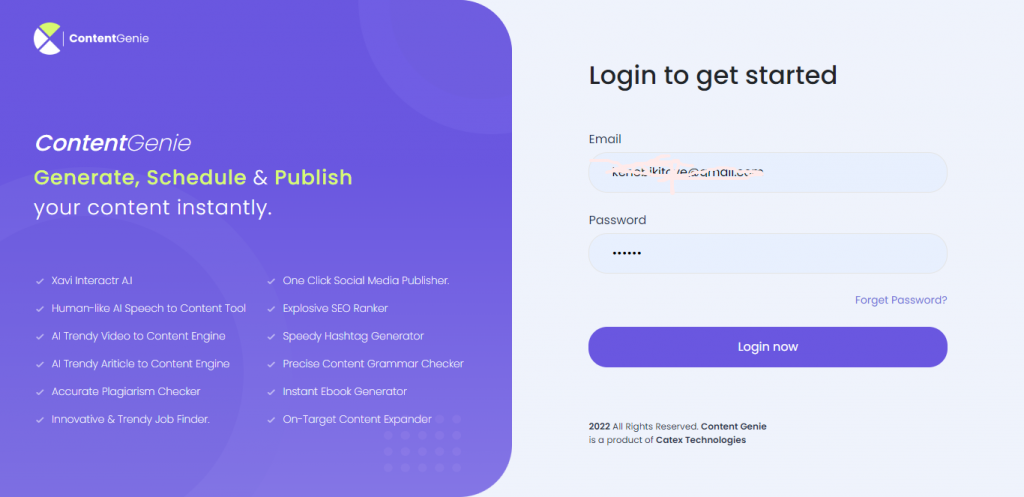 Step 1: When logged into your Content Genie dashboard. Click on Content AI.
Step 2: The AI assistant (Xavi) will ask you a few questions, in order to generate content that is targeted to your preferred keyword.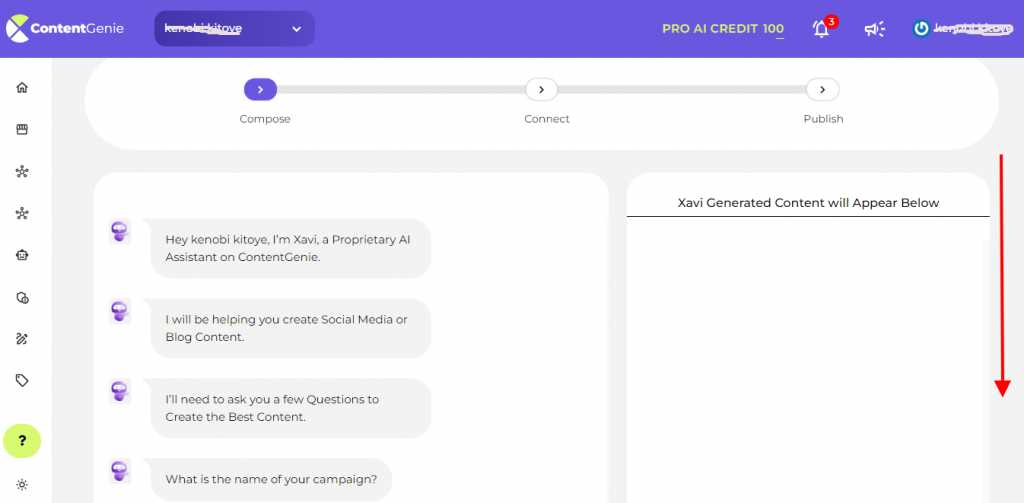 Choose how creative you want your content to be
Then click on Generate Content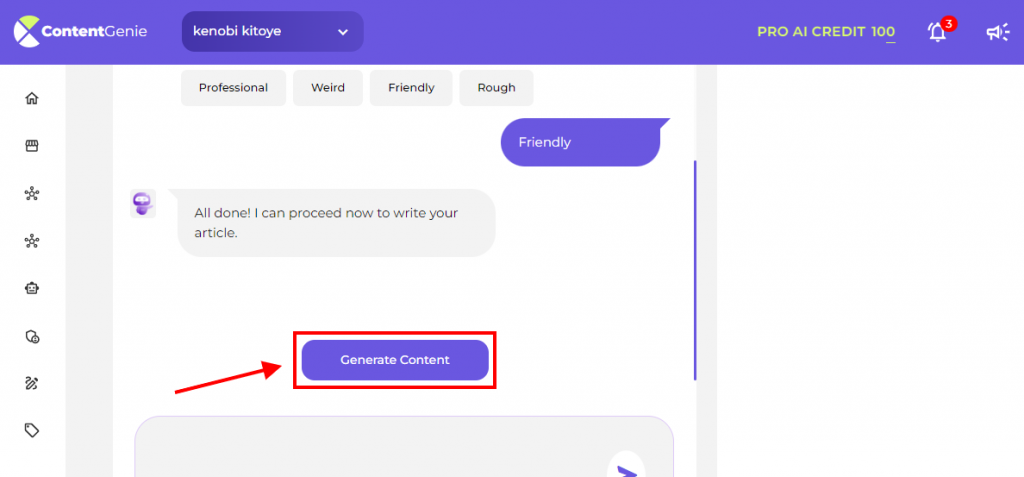 And there you have it, your full-blown content ready in just seconds.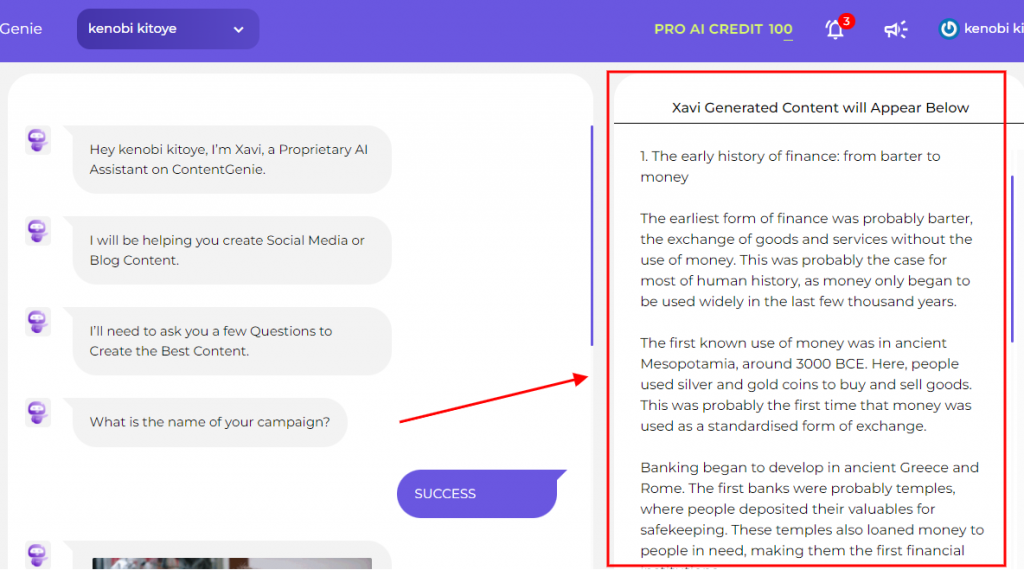 After your content is generated, click on "Use Content"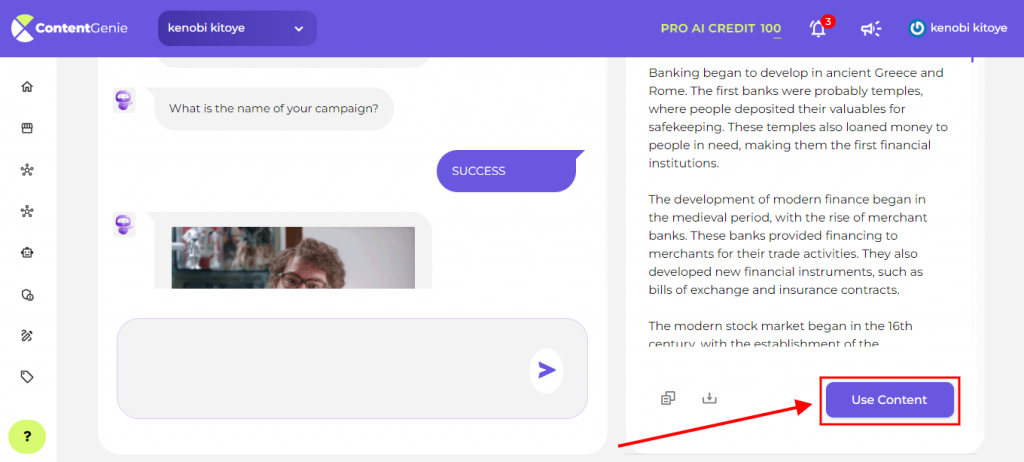 Select whether you want to publish on your social media or blog